Protective Styles for Summer Activities
Summer in South Florida is no joke. Sea, sun, and fun can come at a price when it comes to your hair. Protective styling is the key to surviving the summer without frying your strands. Let's look at some styles that can stand up to swimming, sand, and endless amounts of sunshine.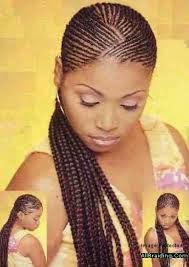 Box braids- Keep the styling versatility of loose hair while protecting your hair from the elements. The style takes some time to install, but lasts for over a month with proper care. The best part is, you still have access to your scalp for washing, moisturizing, and just letting your hair breathe.
Crochet braids- This style keeps even more of your hair tucked away from the elements, and allows you the opportunity to wear whatever texture, color, and style you can imagine without making ANY permanent changes to your own hair. it's more secure than a wig, but less restrictive to your real hair than a sew-in.
Updo- For maximum ventilation, an updo keeps your hair off of your neck and out of your face. There are so many options that you should never have trouble finding a style you like.
Twists- Twists are great! They can be done with or without adding hair in, and the installation and take down are both faster than braided styles.
Sew-ins- This is the ultimate in protective styling. Your hair is totally hidden away in favor of the weave installation of your choice. Different techniques allow for different varieties of styling, so consult your stylist for the best options for your summer lifestyle.