Natural Short Cut? I'm Over My Hair.
Why I'm Here for Short Hair
Well, I'm done and finally trying a natural short cut. Don't get me wrong; I love my natural hair. My 'fro and twistouts are great–if I ignore the hours spent washing, stretching, and styling. Yes, I'm still natural but I finally decided, "this hair is getting cut!"
Black women and natural short cuts just go so well together. Whether it's a buzz cut, fade, or a totally clean shaven look, we can really do anything with our hair and get away with it. If your natural hair is a hassle for you too, you need to hop on the short hair train ASAP. Here's why:
1. Short Hair is Lazy Hair
All natural queens know that learning how to style natural hair takes a lot of work. At this point in my life, I want to look good without doing too much. With a natural short cut, I can spend less time doing my hair and more time doing me. My hair now takes ten minutes or less to wash and style. By going for the big chop I now have so much free time.
2. A Natural Short Cut Saves Money
Hit up any black woman's bathroom, you're guaranteed to find the fixings of a hair salon and beauty supply store. With a natural short cut, you can put 90% of those gels, creams, and weaves away. By going shorter I save a lot more money and have the freedom to just let my hair breathe.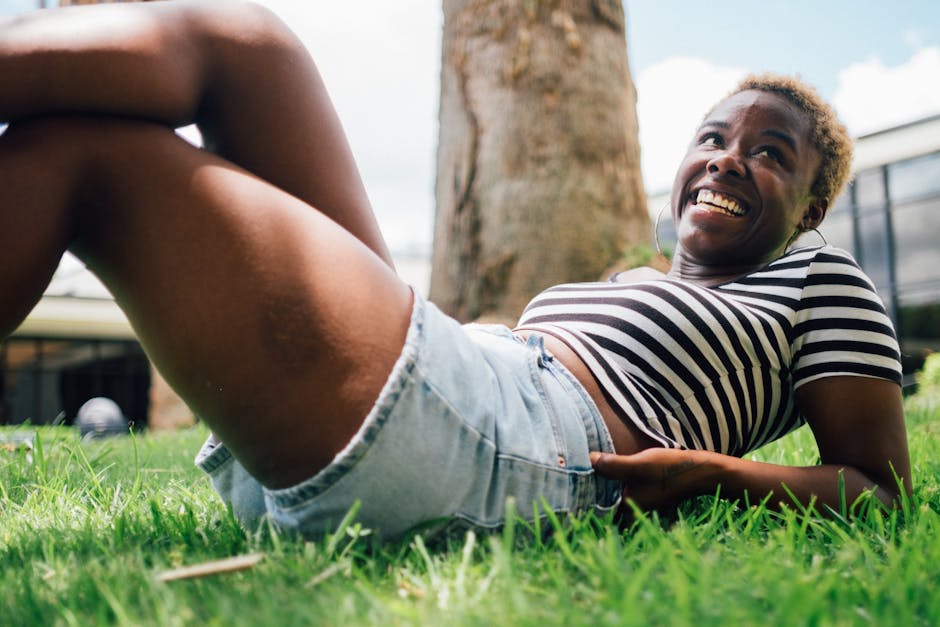 3. You Can Enjoy a New Salon Experience
While some women shave their own hair, I love being able to experience a professional haircut. Before going for a shorter look, I was afraid I didn't have the right face for it. As soon as I talked it over with my stylist, we both chose the right cut for me. Now, whenever my hair starts to grow out, I book my next appointment as soon as possible. There's nothing quite as refreshing as paying a few dollars for a haircut when you're used to spending hundreds of dollars on wigs, weaves, braids and twist outs.
4. Say Goodbye to Damaged Hair
Going natural is a journey. As I've gone natural I've experimented with texturizers, heat tools,  dye, and more. It's no wonder my natural hair started acting up–it's been through so much already. A short haircut allows me to get rid of any damage and start growing fresh hair.
5. Short Hair Lets You Experiment
Starting with virgin hair opens up all kinds of doors. Always wanted to try a crazy color? Now's your chance. With the right stylist and products, you can go for wild hair ideas you were afraid to try with long hair.
I absolutely love my natural short cut hair. If you think you'd like to get yours cut but aren't sure, just go for it. Your hair will always grow back, and chances are, it'll grow back healthier while you get to learn a whole new side of yourself.